Recap of the Ohio Celebration of Women in Computing conference, 2017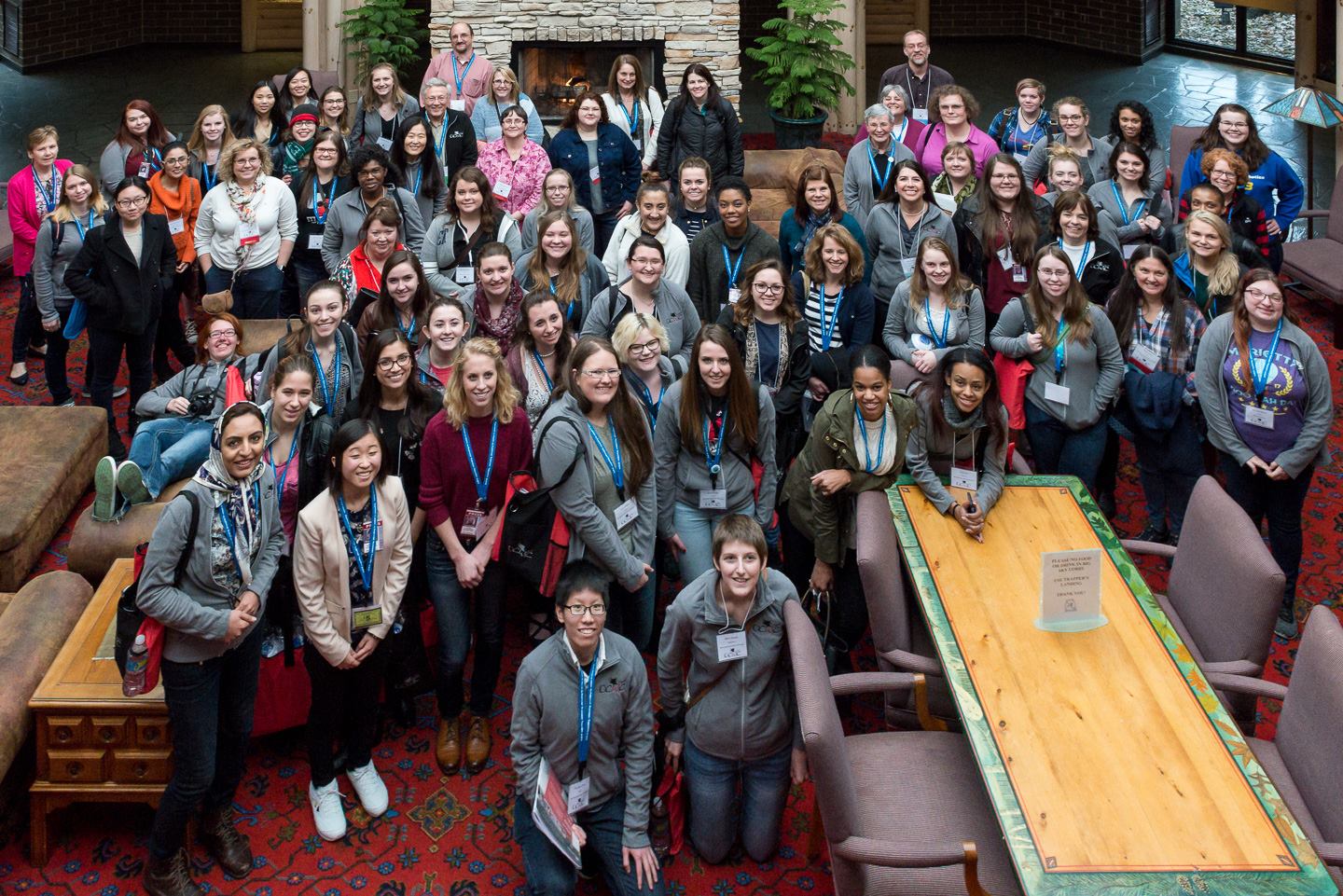 Two hundred women studying computer science at universities and colleges across Ohio gathered at the Sawmill Creek Resort in Huron on February 24th & 25th to connect with other female students, meet women mentors from industry, learn about career challenges and job opportunities, and advance their technical knowledge. The event was the Ohio Celebration of Women in Computing (OCWiC), a long-running regional conference focused on improving the computing field's gender diversity gap in Ohio. Women usually constitute less than 20% of the computing field, making OCWiC a very special event.
The students, ranging from freshman to graduate students, were joined by women faculty, women working in information technology (IT) at major Ohio-based companies, national leaders in women in computing movements, and a few men who are also addressing gender diversity issues in IT. There were 40 colleges and universities and 23 companies represented, many as financial sponsors of the conference. All told, almost 300 people attended this edition of OCWiC, which is held every 2 years and modelled after the Grace Hopper Celebration of Women in Computing conference.
The power of having this many women studying computing, teaching computer science, and addressing challenges in industry all in one place is transformative for the attendees. Most students left the conference with new professional and academic goals, and strategies for achieving them. The OCWiC conference represented a rare and valuable opportunity for women in computing to interact and share experiences in a collegial and collaborative environment.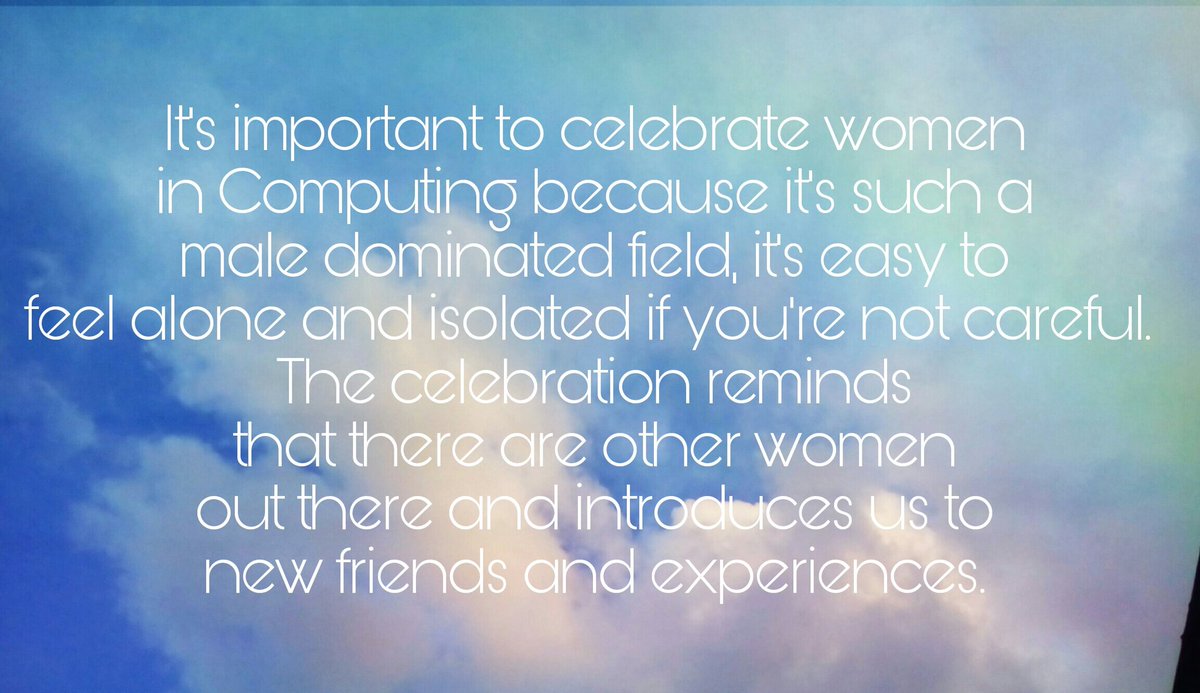 At the conference
Several OCWiC 2017 sessions were focused on career advice for female students. One panel focused on the diversity of career options for women in industry while another panel was about academic and research paths. A career fair allowed students to talk directly with industry sponsors about internship and job opportunities.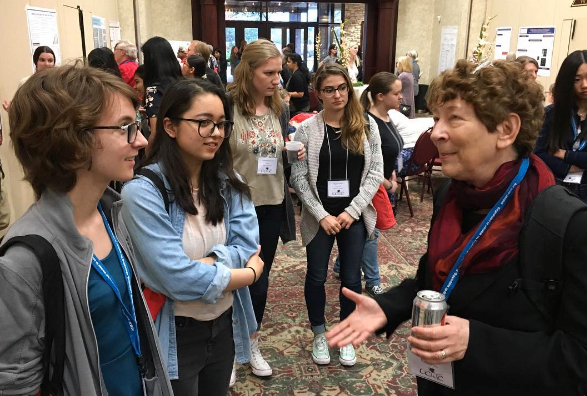 The student research poster competition was a way for students to showcase their research, exchange ideas, and improve their communication skills, while competing for prizes. Winners in the undergraduate and graduate student categories won scholarships to the Grace Hopper conference in Florida in October. Learn more about the competition and the results.
Informal birds-of-a-feather sessions, workshops, and technical papers allowed students to learn about efforts to improve diversity, teach computer science to youth, and gain technical skills from their female peers.
Attendees had many opportunities for socializing, professional networking, and just having fun.
The two keynote talks by Dr. Margaret Burnett and Ms. Ruthe Farmer were highlights of the conference for many attendees.
Dr. Margaret Burnett spoke about her 10 years of research on gender-inclusive software. She is a Distinguished Professor at Oregon State University, an ACM Distinguished Scientist, and an ACM CHI Academy member. She talked specifically about the GenderMag project.
Ruthe Farmer's talk was titled "Championing Change: Building the Movement for Computer Science for All". Her career since 2001 has been focused on diversity and inclusion in tech and engineering. She served as Senior Policy Advisor for Tech Inclusion at the White House Office of Science & Technology Policy implementing programs related to President Obama's call to action for Computer Science for All, and she previously served as Chief Strategy & Growth Officer and K-12 Alliance Director at the National Center for Women & Information Technology (NCWIT).

More about the conference
To get a an even better sense of the conference, beyond what this recap can do, check out the following, for additional comments by attendees, pictures, and other highlights.
Also, there are a few other recaps, summaries, and reflections on the conference.
This recap will be updated with links to more summaries of OCWiC 2017 as they are published.
What's next
As a celebration every 2 years, OCWiC has been crucial in raising awareness of the importance of gender diversity issues in computing. In order to further connect the community and to address deeper challenges, Ohio is again leading the way, kicking-off the Ohio COMMUNITY of Women in Computing at the conference. This new community will serve as a resource and clearinghouse for companies, schools and clubs that want to broaden participation in computing. Learn more about this new community and how you can get involved.
Finally, save the date for the next OCWiC conference: late February, 2019. To hear details of the 2019 conference when they are announced, watch ocwic.org, subscribe to our social media channels (Facebook, Twitter, Instagram), and sign up for our email list. We will be welcoming participation by women students who would like successful careers in computing, faculty who are helping teach students, and industry leaders who want to mentor and help address gender diversity challenges.